Explore
Our Napa Valley Wines
Our Portfolio
An EnduringNapa Wine Legacy
Peter Mondavi Sr. was a great believer in the adage that quality winemaking begins in the vineyards. Over his lifetime he assembled an enviable portfolio of estate vineyards throughout Napa Valley's most prestigious appellations. Using sustainable farming practices and careful stewardship, winemaker Stacy Clark draws upon these prized estates in crafting elegant, finely balanced Napa wines that artfully express the unique terroir of each Napa Valley vineyard.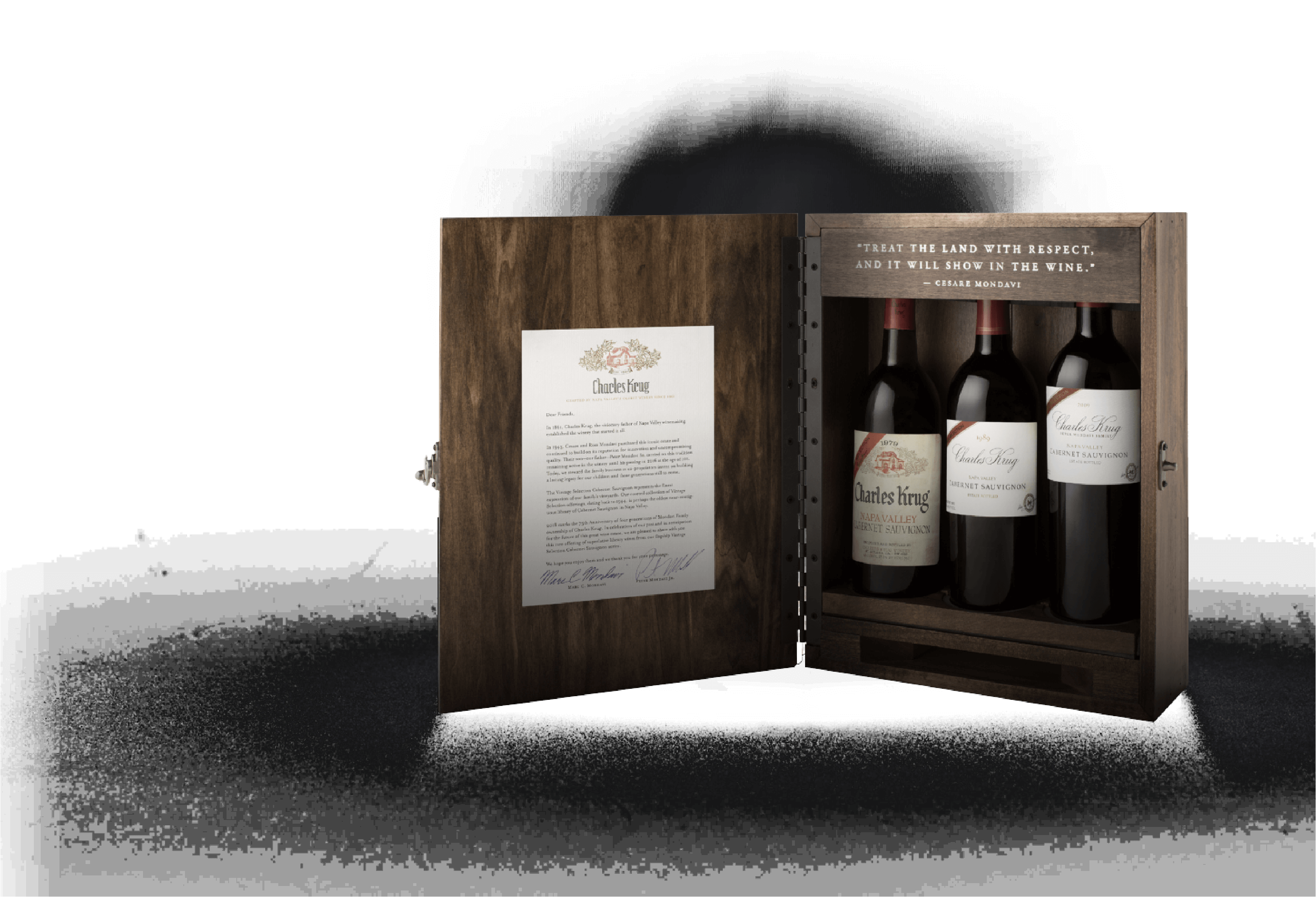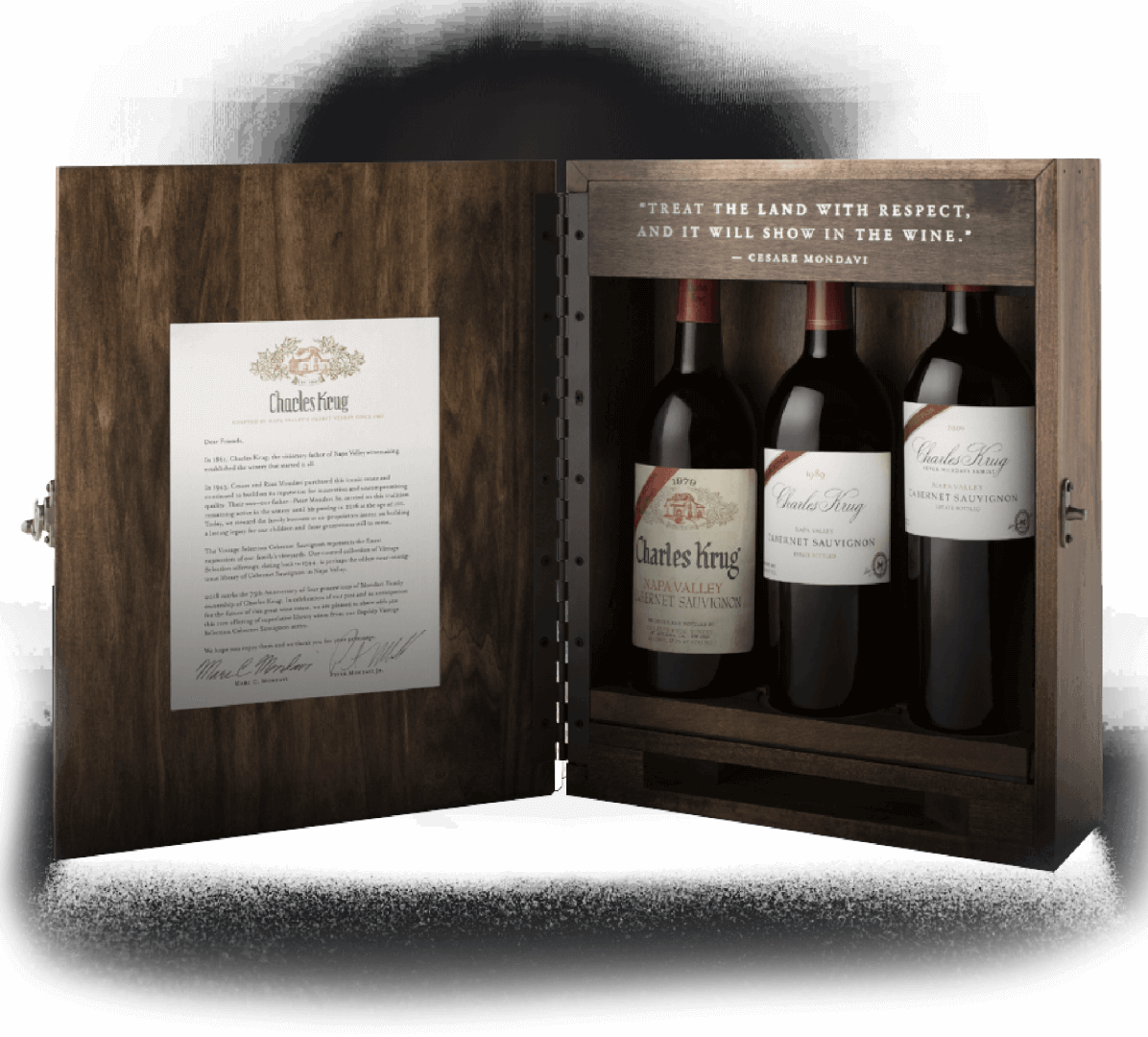 157 years of expertise
Discover Our Wines
From vibrant Napa Sauvignon Blanc to opulent single-vineyard Cabernet Sauvignon, Charles Krug wines are artfully crafted expressions of classic Napa Valley terroir.
SELECT FROM
Our Offerings
Our core foundation wines are crafted from pristine fruit, sustainably grown on family estates throughout Napa Valley's most prized wine appellations.
This limited production reserve tier, includes a number of small-lot, single vineyard wines that are only available through the winery. These elevated expressions of Napa Valley terroir, fully showcase winemaker Stacy Clark's intimate, block-by-block knowledge of the family estates.
One of our most popular and critically acclaimed wines, Generations is a classic Bordeaux-style red blend, that plays homage to the Mondavi Family's 75 years winemaking legacy at Charles Krug.
Vintage Selection Cabernet Sauvignon
For 75 years now, our flagship Vintage Selection Cabernet Sauvignon has represented the finest expression of our family's vineyards; an elegant artfully balanced wine that has stood the test of time.
Vineyard Spotlight
Where Wine is Born
Charles Krug is fortunate to draw from its extensive vineyard holdings throughout Napa Valley, each planted to clonal varieties best suited to the unique soil structures and climatic conditions of each site.
The lady at the helm.
Stacy Clark, Winemaker
A 35 year veteran of making wine in Napa Valley, Stacy Clark took the reigns at Charles Krug in 2011. She has developed an intimate working knowledge of the Mondavi Family's prized Napa Valley estates from Howell Mountain to Carneros. Each vintage she puts this experience to good use, crafting elegant and beautifully balanced expressions of varietal character and vineyard terroir.