Winery Events
From signature events like the Napa Valley Film Festival and Tastings on the Lawn to concerts and comedy nights. Our legendary estate is home to a myriad of memorable happenings throughout the year. Join us!

Festival Napa Valley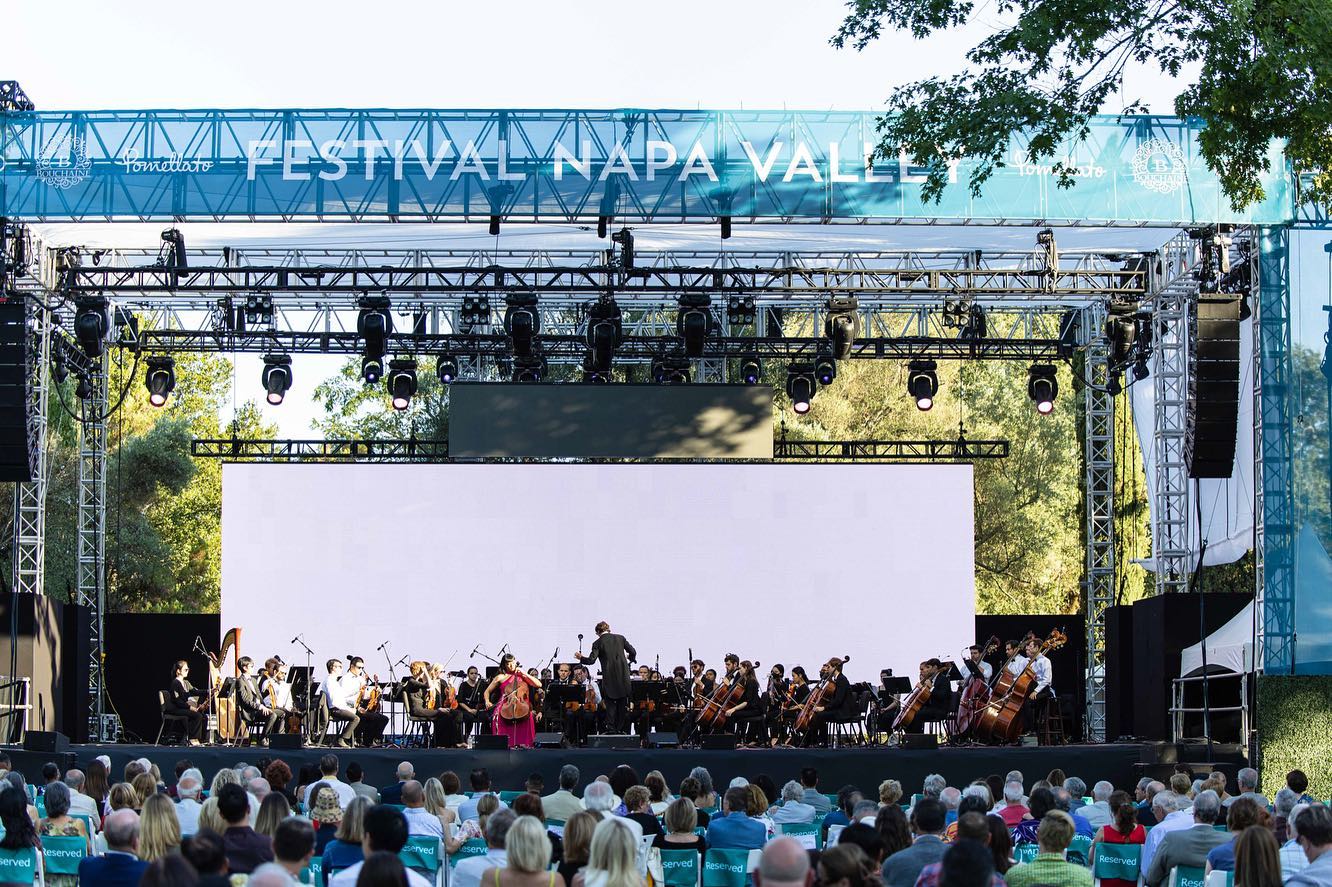 Save the date! Festival Napa Valley is coming to Charles Krug Winery this Summer!
ABOUT
Festival Napa Valley celebrates music's unmatched power to enrich, uplift and inspire. Napa Valley's flagship festival presents international stars and emerging talent in free and affordable concerts in iconic venues, and to audiences virtually worldwide. With inspiring education programs for youth and seniors, tuition-free summer academies for vocalists and instrumentalists, and scholarships for talented students, Festival Napa Valley plays a vital part in creating a thriving, healthy, and engaged community, fulfilling its mission to bring the arts to all.
SCHEDULE OF EVENTS
Friday, July 14 | Opening Night with Festival Orchestra Napa
Saturday, July 15 | Matteo Bocelli in Concert
Tuesday, July 18 | Season of Hope Symphony Concert
Thursday, July 20 | Jazz with the Frost School of Music All-Stars
Friday, July 21 | Dance Gala: Reunited in Dance
Saturday, July 22 | Manetti Shrem Opera: Donizetti's Don Pasquale
Sunday, July 23 | Season Finale Concert with Festival Orchestra Napa
INFORMATION
Please visit the Festival Napa Valley website for tickets and information. Please click HERE.