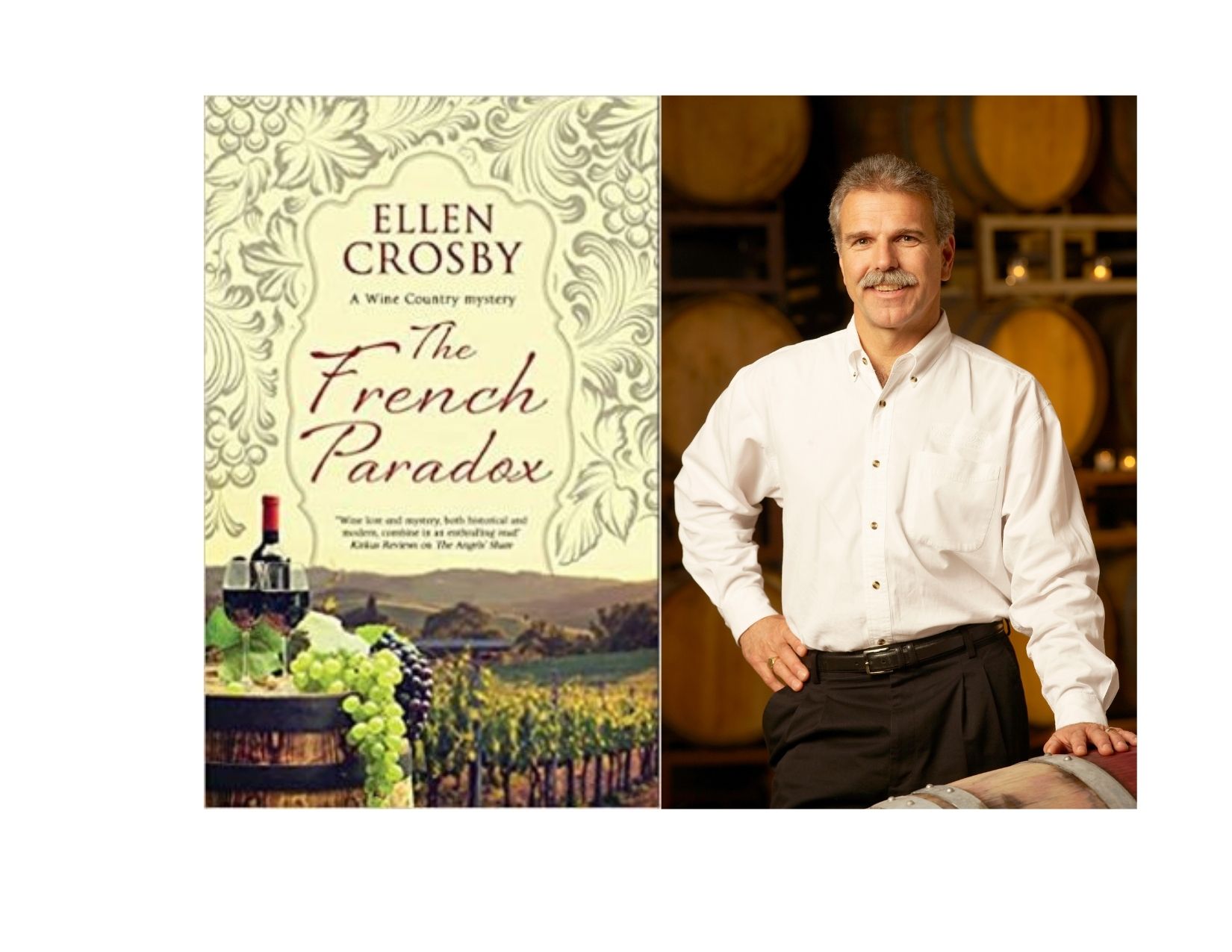 Wine and Words
WINE AND WORDS: WINE TASTING AND A CONVERSATION WITH PETER MONDAVI, JR. ON THE IMPACT OF CLIMATE CHANGE ON THE WINE INDUSTRY WITH WINE COUNTRY MYSTERY NOVELIST ELLEN CROSBY
First, a wine tasting: Peter Mondavi, Jr. will walk online attendees through two of his Charles Krug favorites, the 2020 Napa Valley Sauvignon Blanc and the 2017 Family Reserve Generations Blend. Next, Ellen Crosby, author of 14 books including THE FRENCH PARADOX (#11 in the Virginia wine country mystery series) and former freelance journalist with The Washington Post, will be in conversation with Peter to talk about the impact of climate change on the future of wine-making and grape growing in the US and internationally. You won't want to miss this fascinating, candid, and eye-opening discussion—bring your questions for Peter and Ellen.
Ellen Crosby's wine country mysteries are set in Virginia's beautiful horse and hunt country and always feature history and mystery. Virginia, which has more than 300 wineries and a history of trying to grow grapes and produce wine since 1609, is the 5th largest wine-producing state in the US.
This is sure to be a great event!
Purchase tickets, wine, and the book via Charles Krug's website:
WINE AND WORDS WITH WINE AND BOOK ($155)
WINE AND WORDS (WINE ONLY) ($120)
You will receive a link to join the event via Zoom. Although we will take wine and book orders up until and after the event on July 18, we cannot guarantee delivery for orders placed after July 4—however you will still be able to attend the Zoom event.
One More Page Books of Arlington, Virginia will be fulfilling book orders. Ellen will sign and personalize all books. For personalization requests please fill in the note section on the order form.
Since this is a charity fundraiser on behalf of the Crystal City-Pentagon Rotary Club, One More Page Books will join Ellen to donate 20% of the total book sales and Charles Krug will be donating a portion of the wine sales to projects sponsored by the Rotary Club, which has a strong interest in climate change issues.
The Crystal City-Pentagon Rotary Club will use funds raised from this event for a project to supply water and sanitation infrastructure to the Honduras Independence Bilingual School in Quimistán, Santa Barbara, Honduras, to provide computers to the Adja Penda Ba school in Senegal, Africa, and to provide scholarships to local high school students.