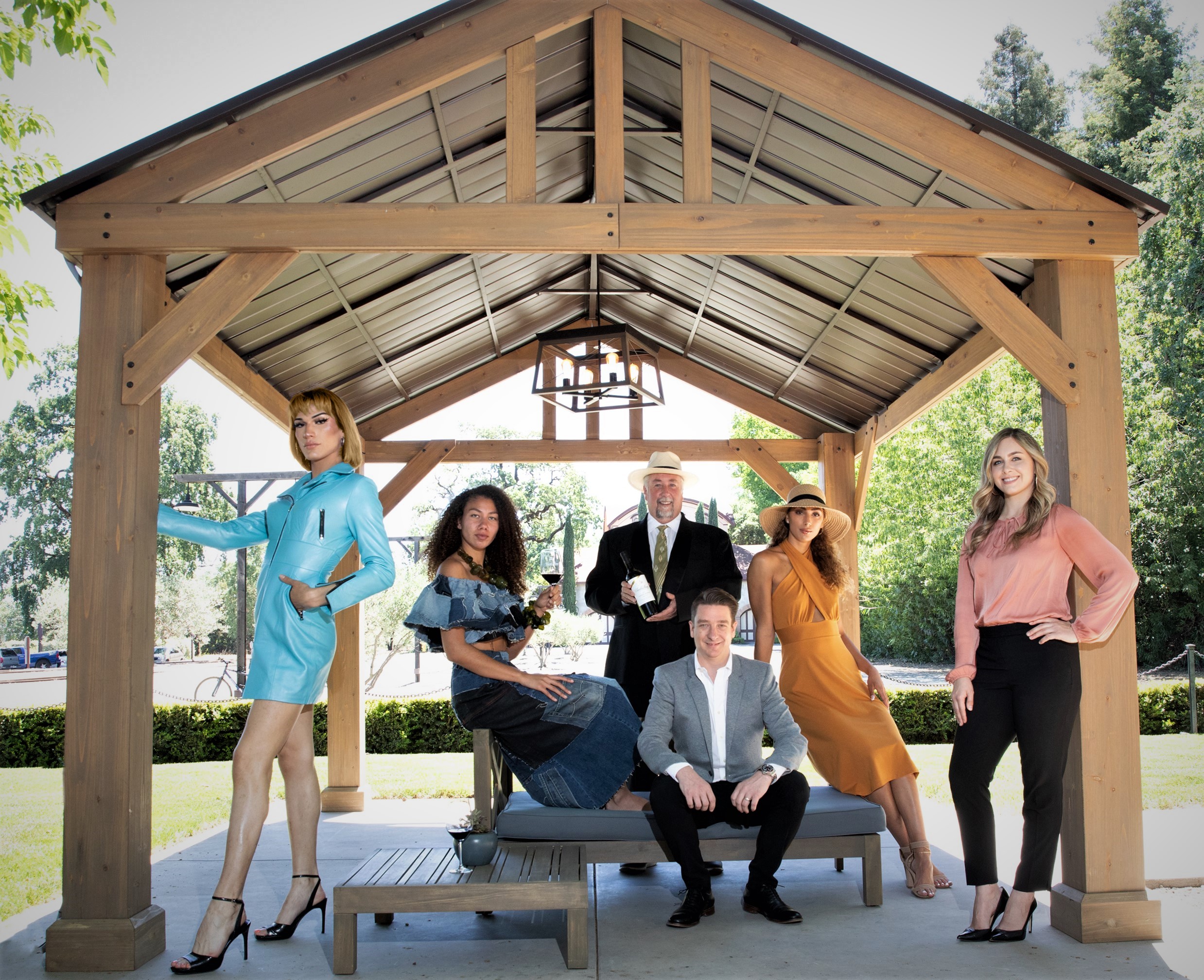 NAPA MEETS THE RUNWAY!
Charles Krug Winery has partnered with Doris Hobbs & ANG Model Management to bring the runway to Napa Valley!
A Doris Hobbs & ANG Model Management Production, hosted by Charles Krug Winery.
ABOUT
JULY 11, 2021 | GUEST AND PRESS RECEPTION 6 PM | SHOW 7 PM – 8 PM | SHOP THE RUNWAY 8 PM – 9 PM
Napa Meets the Runway at Charles Krug Winery, a Doris Hobbs of Rich in Love Fashion & ANG Model Management production, debuts a never-before-seen runway experience showcasing four emerging San Francisco luxury fashion designers.
DETAILS
Debuting on Saturday, July 10th at the historic Carriage House at Charles Krug Winery, guests will kick-off their fashion experience with a wine reception under the heritage oak trees surrounding the vineyards. From there, guests will be escorted inside the Carriage House from 7:00 PM – 8:00 PM where designs from Italia Collection, Gosart, Not Dressed & West Coast Leather will walk the runway.
After the show, guests are welcomed to attend a private shopping experience upstairs, where designers from the runway and surrounding San Francisco Bay Area retailers, will showcase their current collections for purchase.
Jim Morris, Charles Krug Vice President, Estate Management & Guest Relations, will host Napa Meets the Runway where he will showcase his passion for the arts through the element of textile and style.
WHAT'S INCLUDED
Complimentary splash of bubbles upon arrival
Runway Show
Access to Shop the Runway
SOCIAL MEDIA
Designers Instagram Accounts
#1. Italia (@Italiacollection)
#2 Gerry (@Gosart)
#3 Draya (@Not_ dressed)
#4 Skip (@West Coast Leather)
Producers Instagram Accounts
Producer, Doris Hobbs (@richinlovefashion)
Agency, Ayana Gordon (@angmodelmanagement)
Venue Host Instagram Account
Charles Krug Winery (@Charleskrugwinery)