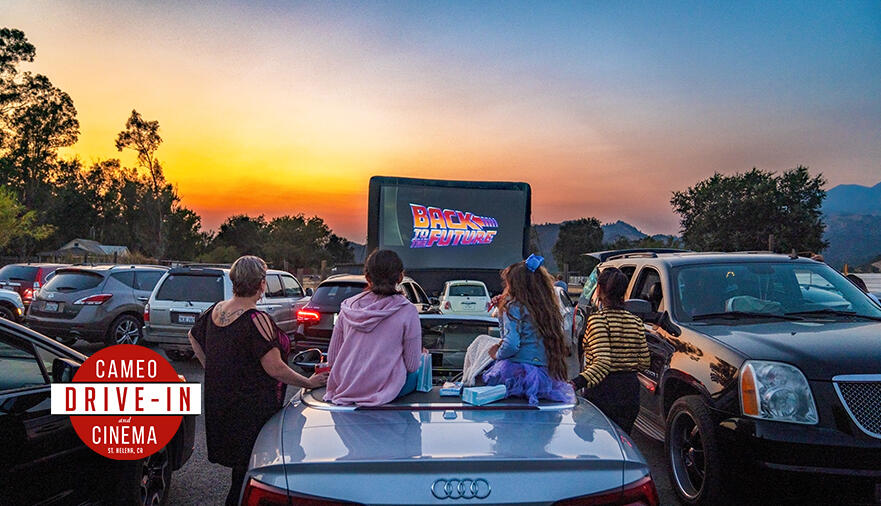 Drive In – Cameo Cinema Every Wednesday
We are hosting this fun outdoor movie night each Wednesday this summer for our local iconic movie theatre, the Cameo.
This year the Cameo Cinema Drive-In is more than just an outdoor movie.  Together with our great wine and  Tre Posti's Chef Nash Cognetti, the Cameo is creating the ideal intersection of nostalgia, social distancing, great wine, and good eatin'.
Tickets are $40 per car, and space is limited.  Purchase your tickets and your dinner by going to:
Showtimes:




*Based on the time of sunset