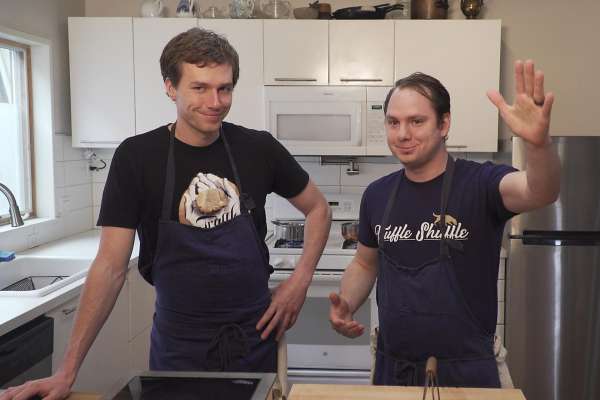 The Charles Krug Virtual Events Series- The Truffle Shuffle hosted by Peter & Katie Mondavi
The Truffle Shuffle with Charles Krug, hosted by Peter and Katie Mondavi
December 5  | 12-1:00 PM PST | $95 (feeds 2)
Join Katie & Peter Mondavi as they present the latest Membership Wines with the Truffle Shuffle team.  This culinary cooking event features steak, potatoes, wine and great company!
Your ingredient kit will arrive a day or two before the class with all the products that you need to craft a delectable meal for two. Gorgeous flat iron steaks, Balinese truffle salt, truffle carpaccio and more. All ingredients will be measured out for you so that you can relax, kick back and enjoy your time cooking with us! You will be blown away once you see what a delightful meal you will be creating with just a little help from our Michelin trained Chefs.
This class will be taught by Truffle Shuffle founders Tyler, Jason, and Sarah who all met working together at the French Laundry. 
Click Here
 to learn more about how they started their business and pivoted to teaching live cooking classes in 2020.
This Experience Includes a lavish meal for two
Please note that this kit does not include the wine.  Please contact Charles Krug Membership for information on your recent shipment and purchase more bottles:  1-888-SIP-KRUG + membership@charleskrug.com
Book your reservation HERE
Buy the WINES for the event HERE