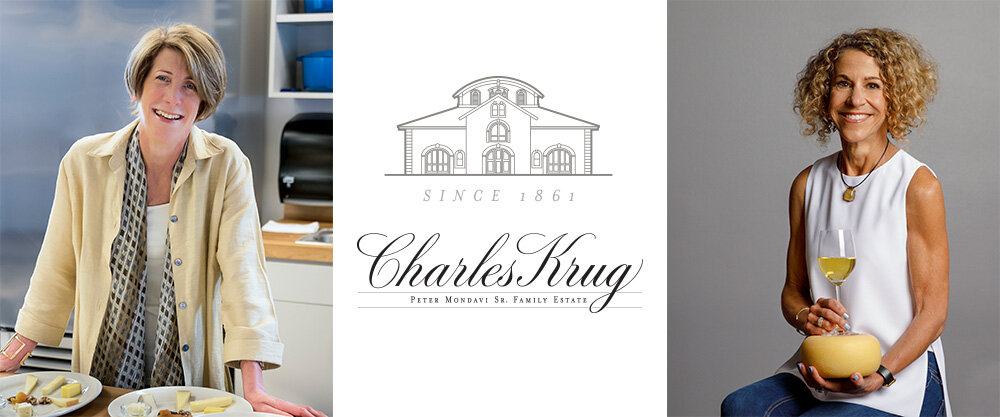 The Charles Krug Virtual Events Series–Cheese O'Clock
CHEESE O'CLOCK featuring Janet Fletcher & Laura Werlin
December 3  | 4:00 – 5:00 PM PST | Wine – $57, Cheese – $75.99
Please RSVP and order your wine and cheese by 11-22 to insure delivery.
It's a cheese party! Renowned cheese experts Janet Fletcher and Laura Werlin are partnering with Charles Krug Winery to present Cheese O'Clock: Four States, Five Stars, the fourth in a four-part series of you-are-almost-there Zoom tastings of Blue-Ribbon Winners from the American Cheese Society. Discover five outstanding American cheeses to enjoy with the Charles Krug Winery wines you love. Order the cheeses and wines now to taste along with Janet and Laura…or simply listen in as they share stories, tips and opinions. Bring your cheese questions for Janet and Laura and enjoy the conversation as they dish and riff about great cheese and wine.
Guest cheesemaker: Chris Gentine of Deer Creek Cheese. Guest winemaker: Peter Mondavi of Charles Krug.
Book your reservation HERE
Buy the WINES for the event HERE